A while ago I started to draw a portrait of Maud Wagner, the first known female tattoo artist in the U.S.
Here is an image of Maud via Wikimedia Commons: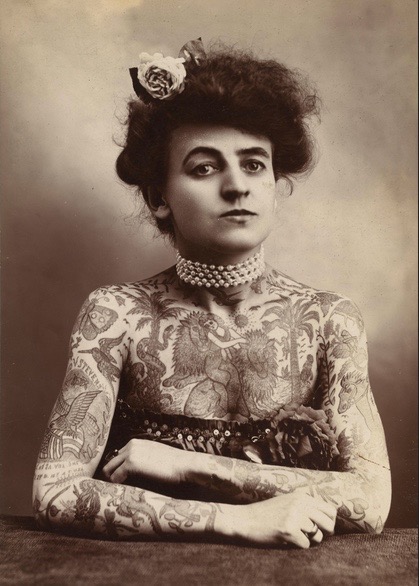 My drawing was a disappointment to me. I was not happy with the likeness and I was not able to capture the tattoos at the right scale and location, so I gave up.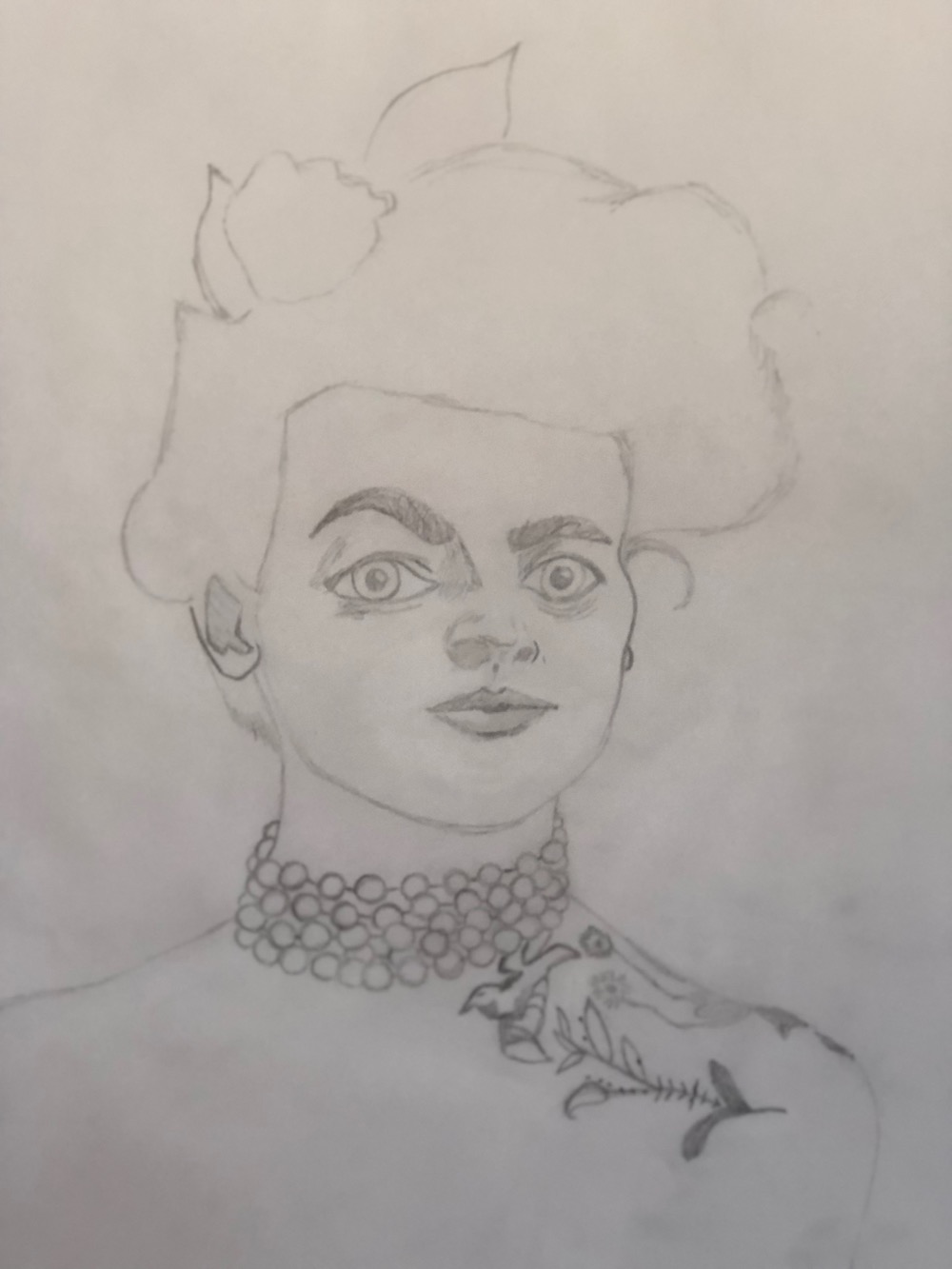 Recently, I had an art show and decided to see how the picture looked in a frame. I actually really liked it! I hope you do too!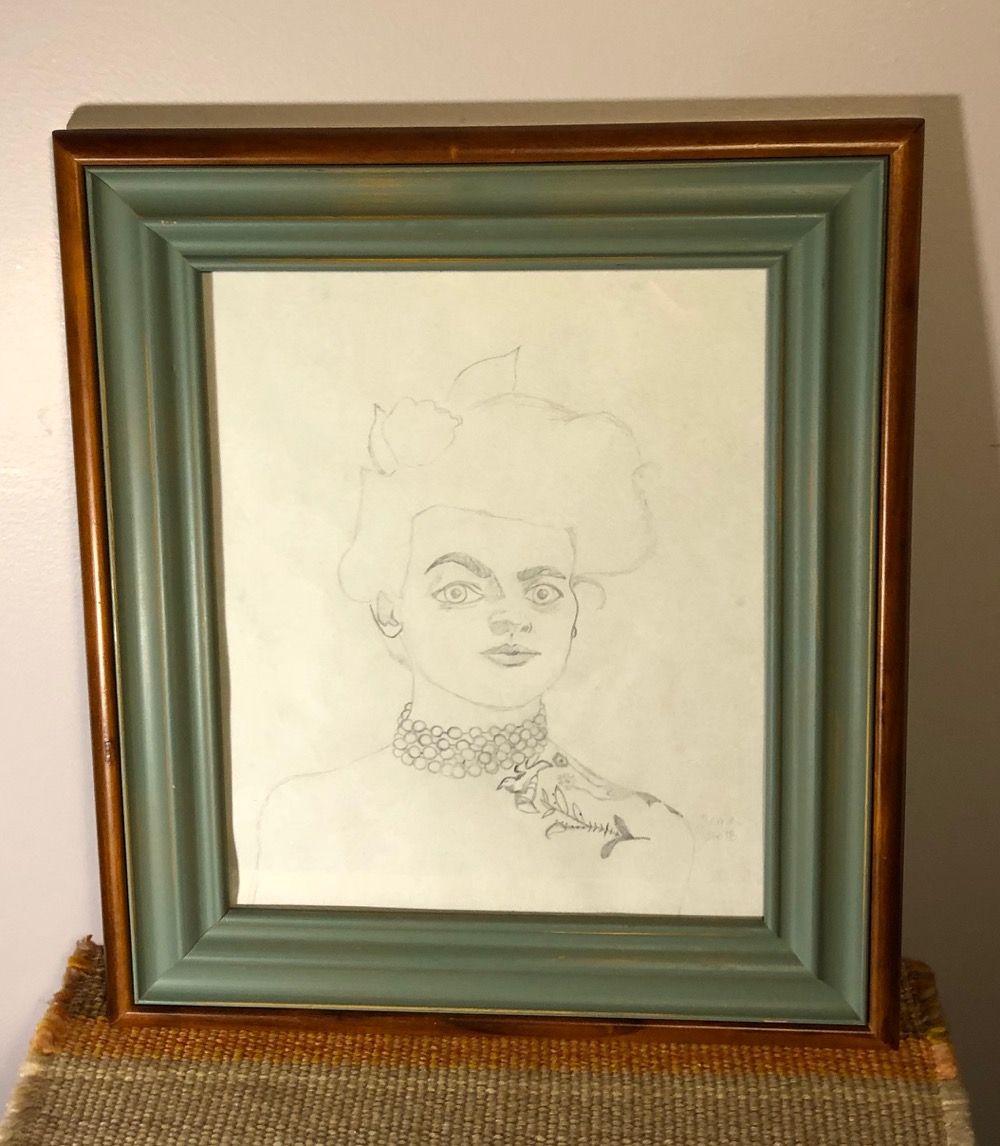 For more information about Maud Wagner check out this site.